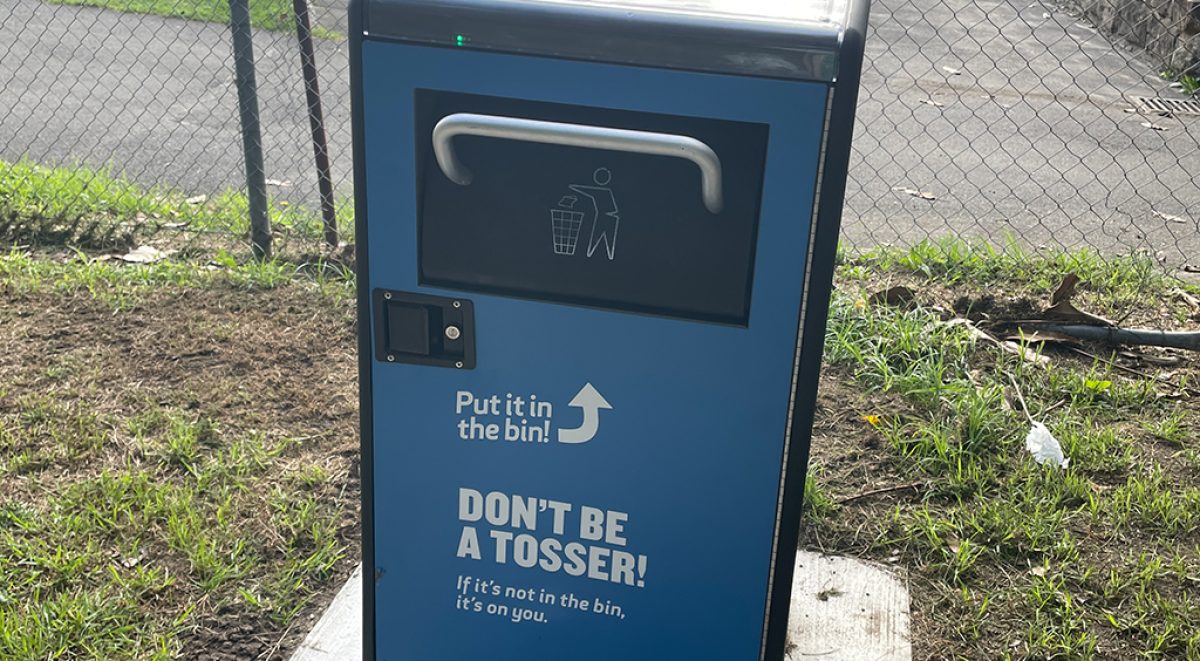 This solar compactor bin is part of the Inner West Council 'Love your home ground' litter prevention pilot project, funded by the NSW EPA and in partnership with the Cooks River Alliance.
The project aims to reduce litter in Mackey Park and nearby areas in the Cooks River catchment area. It has been developed using the Cooks River Litter Prevention Strategy. The project will inform future strategic approaches to litter prevention through the Inner West, and the whole Cooks River catchment area. The project uses an integrated approach to litter prevention – cleaning, infrastructure, education and awareness, enforcement, and involvement. Our new solar compactor bins are a key part of our new infrastructure, and the installation process has been a collaborative effort between the Inner West Council, NSW EPA, Cooks River Alliance, and the River Canoe Club of NSW.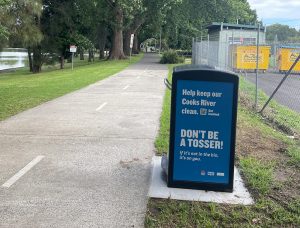 Two solar compactor bins have been placed along the Cooks River – one next to the River Canoe Clubhouse (a popular fishing and picnicking spot) and another on the busy shared footpath between Mackey Park and Steel Park.
The bins use solar power to compress waste, allowing them to hold double the amount of rubbish compared to traditional park bins. Sensors within the bins alert Inner West Council when they are nearing capacity and help to prevent overflowing garbage, reducing the frequency of waste collection and transportation.
Council has also installed 3 new traditional bins around Mackey Park. The pilot project is being monitoring for effectiveness – how much litter is reduced before, during and after the project.
Useful information/resources


Scan the QR code to learn more about our Litter Reduction Strategy