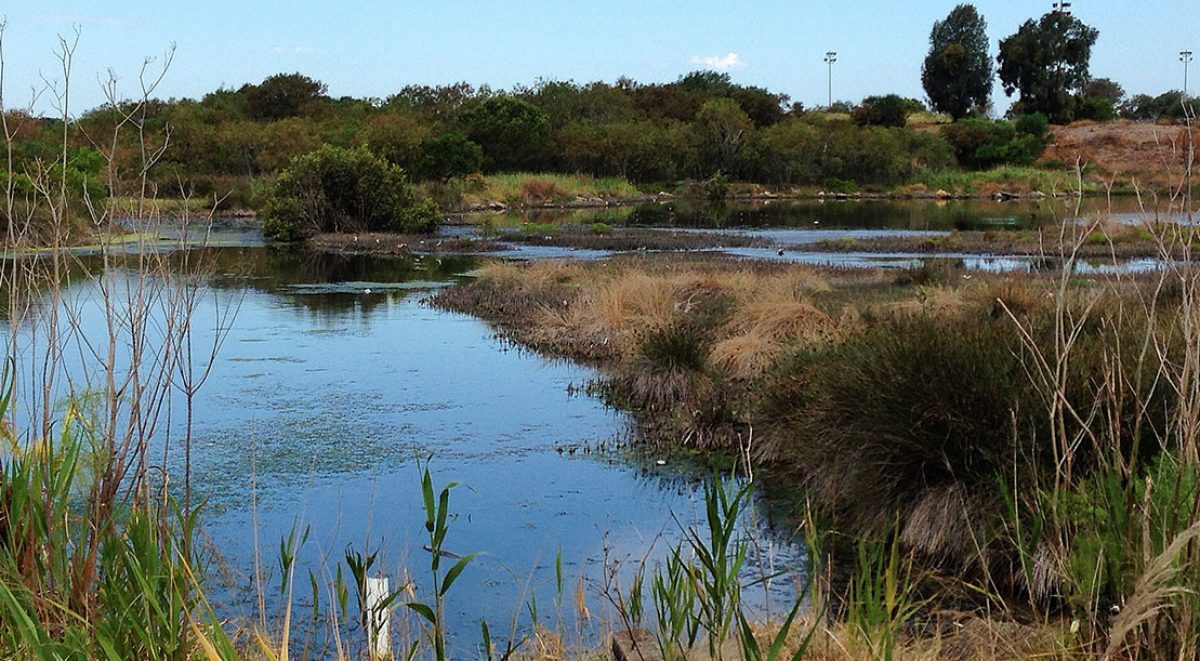 Restoring Landing Lights Wetland
As part of the Cooks River Alliance On-ground Works Program, the Alliance provided funding and assistance to Bayside Council to deliver wetland restoration at Landing Lights, including mangroves and weed removal. The 3 year intensive program has recently been completed and delivered:
Significant restoration including the removal of mangroves
Planted new local native species to replace removed species
Increased community engagement in environmental initiatives
Developed a community bird watching and monitoring group
This project was supported through funding from the Australian Government.
For more information, view the case study in the Alliance Annual Report 2015-2016 (available for download in the Related Documents to the right) or visit the Bayside Council website.
Hear from one of the bush regenerators who worked at the site: