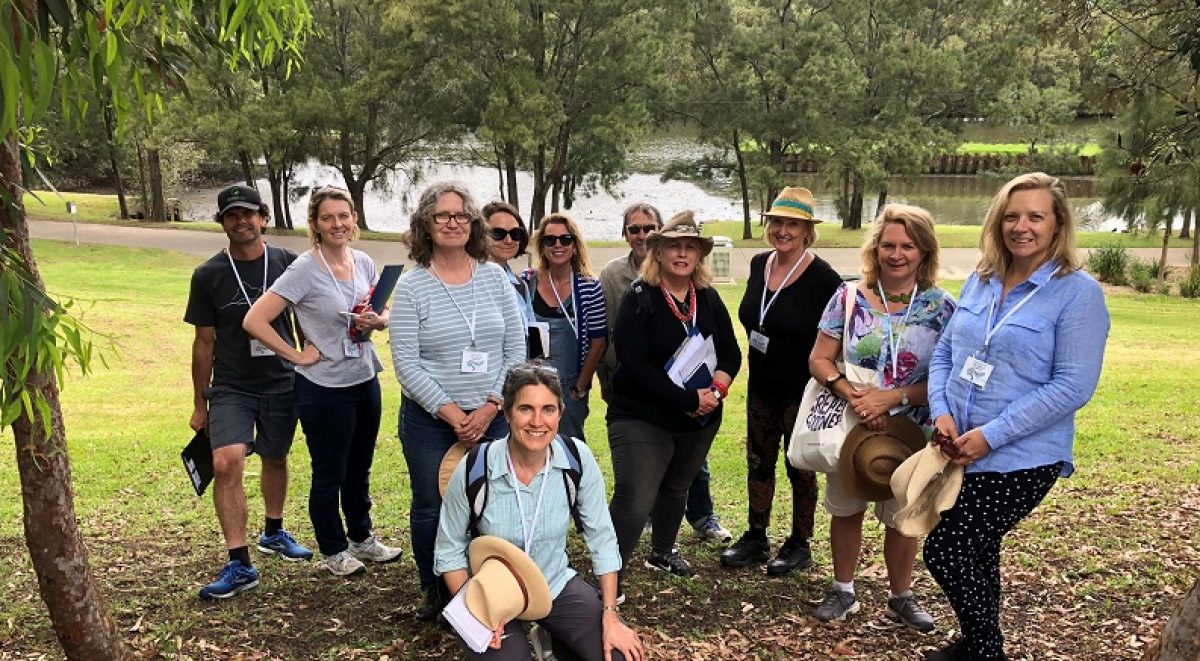 "A loved and healthy river valley enriching the heart of Sydney"
After months of visioning consultation with Aboriginal representatives, community members and river stakeholders, 10 passionate Cooks River locals came together to develop a vision for 2030. Read the full vision below:

The process
Since August, the Alliance has engaged with a wide range of community members and stakeholders. This included various workshops and meetings, catchment model demonstrations, council events, and an online Imagine 2030 survey .
Ten passionate locals answered the call to form the Cooks River Community Assembly. In November, the Alliance took the assembly on a tour of the catchment to gain a deeper insight into the river's management and its various communities, places and uses .
The assembly convened again in December at the River Canoe Club tasked with reviewing all visioning feedback and submissions to develop the final vision statement.
How will the vision be utilised
The community vision statement will be used to inform the Cooks River Catchment Coastal Management Program (CMP).
The vision also directs Alliance efforts to achieve catchment communities' aspirations (Goal 8 in the Cooks River People's Plan). This includes developing a Community Participation Framework that develops new and promotes existing catchment health projects in line with such aspirations.
The vision will also be used to advocate for river health improvements.
Standing at the mouth of the river at Botany Bay
The Campsie litter booms captures a wide range of pollutants from the river's surface
Inspecting the Turella Weir on Wolli Creek
A walk through Landing Lights Wetland
On the boardwalk at Landing Lights Wetland
Yana Badu Wetland in Chullora
Yana Badu Wetland in Chullora
Bridge crossing between Boat Harbour and Cup and Saucer Creek
Reflections on the river tour
The assembly review visioning consultation
Visual representations of the vision data
Brainstorms and discussions for the final vision