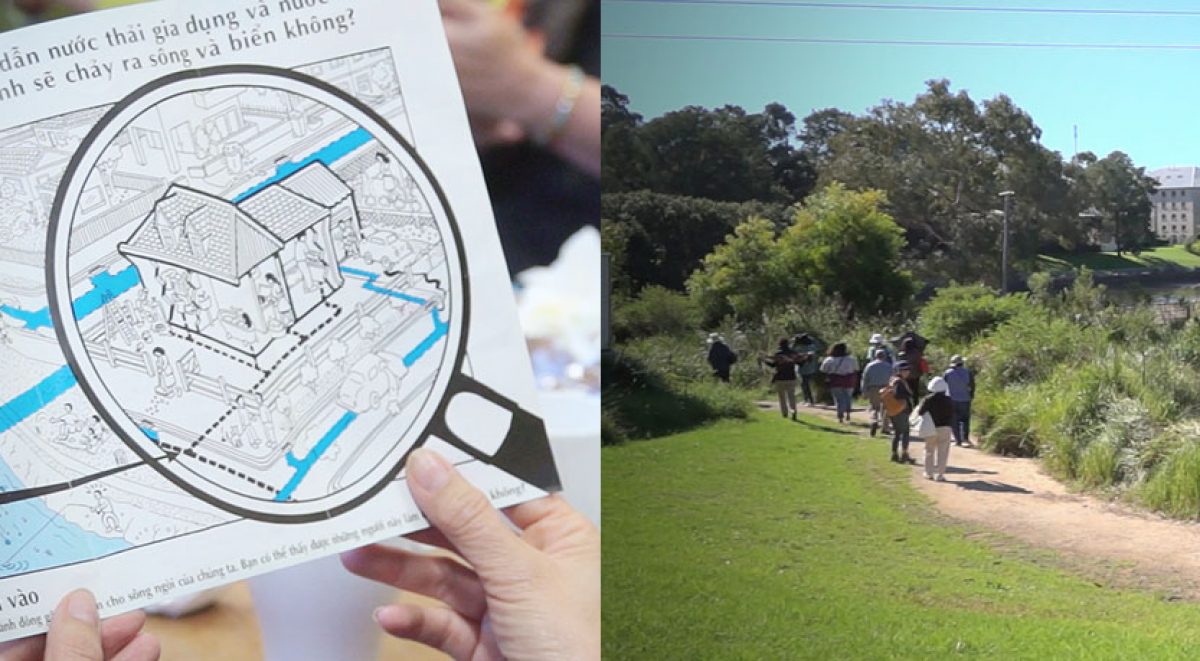 The Cooks River catchment community is characterised by diverse ethnic backgrounds with more than 50% of households speaking a language other than English at home.
As part of its Collaboration and Community Engagement Program, the Alliance worked with the Ethnic Communities Council NSW to create and run a program that provides culturally appropriate materials to facilitate engagement around sustainable urban water values, behaviours and actions.
In total, six language groups were supported and participants were able to explore, discover and appreciate the Cooks River and become more knowledgeable about the actions at home and in the garden that can contribute to river health.
"What we got from the outing today is that we can appreciate the beauty of nature."

"I've learned that all the rubbish that goes into the drainage system will end up in the river."
Outputs included:
Activities delivered at four community events
15 workshop sessions and 5 field trips for different language groups
Short films produced in six languages
For more information, view the case study in the Alliance Annual Report 2015-2016 (available for download in the Related Documents to the right).