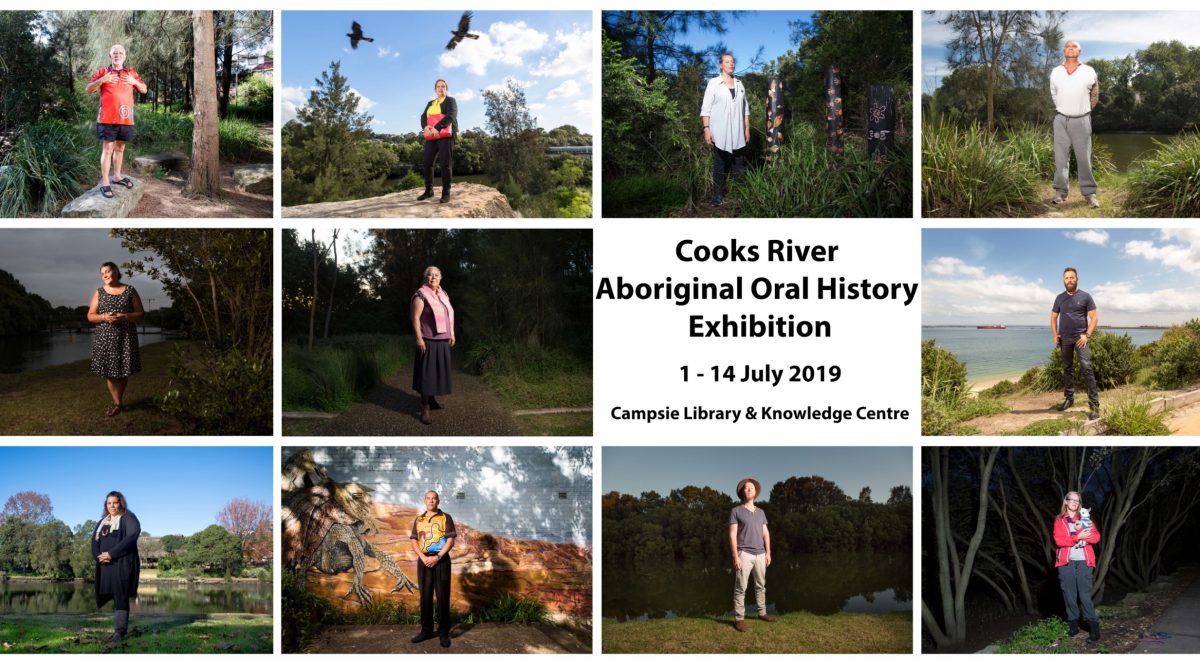 River Song
Delmar Gallery, Trinity Grammar School
Until 18 April.  Open Wed – Sun, 12-5pm.
From its upper reaches in a park in Yagoona to its engineered mouth at Botany Bay, the Cooks River is Australia's most urbanised, polluted and contested watercourse. Loved and abused, championed and maligned, the river nonetheless prevails. This multi-disciplinary exhibition charts some of the many changes we have wrought on it and the poetry and cultural memory that can be found along its banks.
Exhibiting artists:
MERVYN BISHOP
DIEGO BONETTO
CLARE BRITTON
VINCENT KING
DMITRY KUZNICHENKO
ASHER MILGATE (COOKS RIVER ALLIANCE)
JASON WING
and historical archives and maps from Sydney Water/Water NSW, City of Canterbury Bankstown, Inner West Council, Adastra Aerial Surveys & Royal Botanic Gardens
curator: Catherine Benz
WARNING: Aboriginal and Torres Strait Islander viewers are warned that the exhibition contains images and voices of deceased persons.
We respectfully acknowledge the Traditional Custodians of the Cooks River catchment, together with other Aboriginal people who have made it their home.
This stunning exhibition by Asher Milgate pairs natural soundscapes of the Cooks River with photographic portraits and oral histories of Aboriginal people with a lived experience and connection to the river.
The exhibition is a commissioned work funded by the Australian Government through the Cooks River​ Alliance. The project grew out of the Alliance's desire to know more about the Aboriginal use of the catchment from ancient times to the present day.
The exhibition can be visited from 12pm on Wednesday March 10th, at Delmar Gallery Trinity Grammar School, Ashfield.
The gallery is located at 144 Victoria Street Ashfield NSW 2131: for further information about visits, https://www.trinity.nsw.edu.au/delmar-gallery.