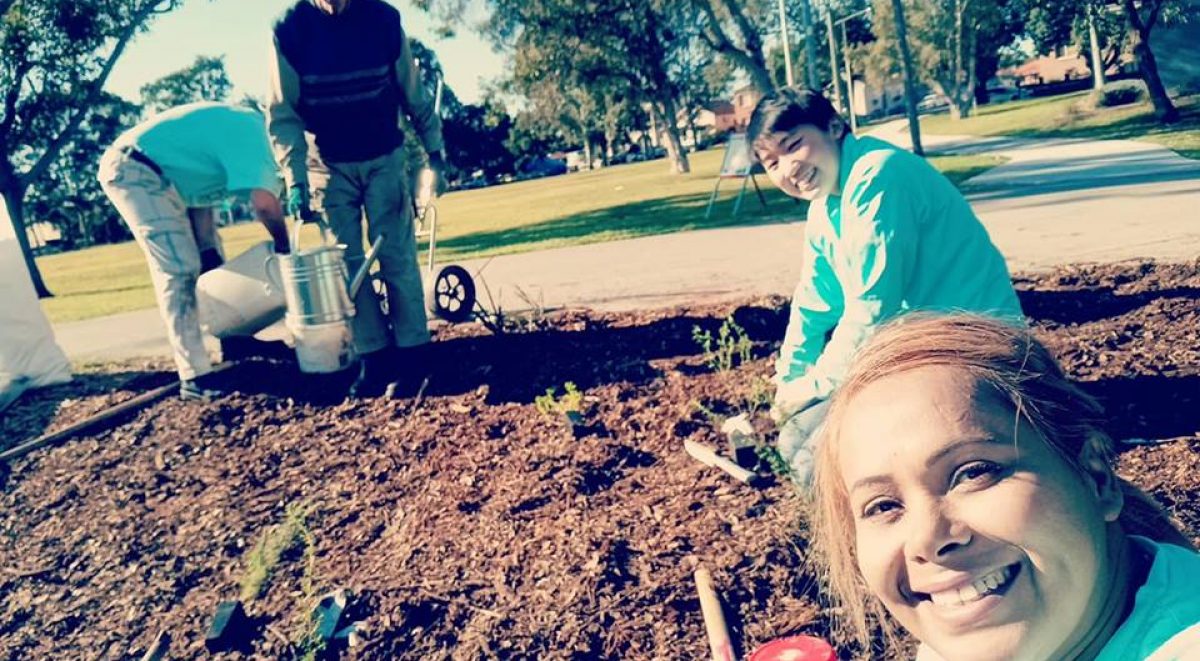 The oldest Mudcrabs site producing a wonderful stretch of native bushland along the river.
The Mudcrabs are a local community group which cares for The Cooks River and its foreshore environment by regularly collecting rubbish and restoring the bush along the Cooks River. City of Canterbury Bankstown and Inner West Council support the Mudcrabs' work by providing some of the tools and plants.
Access is via the cycle path between the Brighton Ave and Burwood Road bridges or the footbride at the end of Beamish Street, Campsie. Car access is via Hampton Street or Riverside Road.
No need to register, drop in any time during the session from 8am – 11am.
For more information or any questions visit the Mudcrabs Facebook page, see their website or email mudcrabs.cooksriver@gmail.com