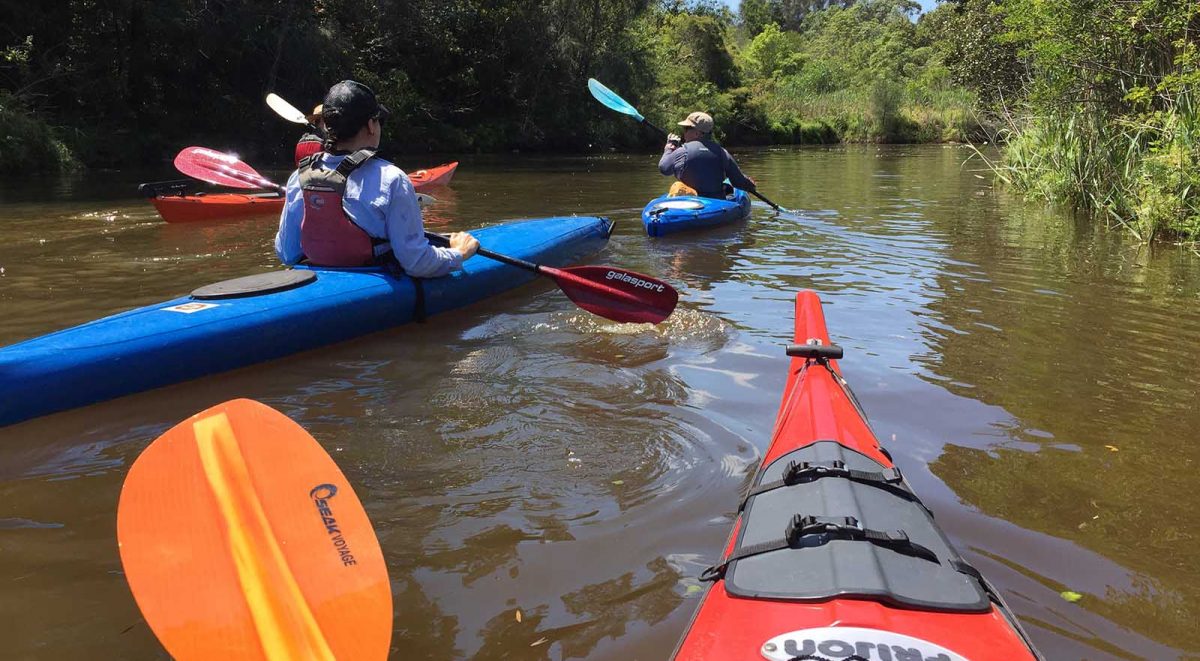 *This event has been postponed in response to COVID-19 health precautions.*
Come and experience the wonders of the Cooks River and Wolli Creek from the water and join us on a cultural tour!
To celebrate the Cooks River Alliance Wirradjul Festival, The River Canoe Club is offering free river tours supported by Canterbury Bankstown Council.
The two-hour Free Kayaking tours will be approximately 1.45 minutes – 15 mins safety talk and 1.5 hours on the water.
To be accepted on the kayaking tour:
Participants must be able to swim

Minimum age 10 years old

All children (10-16 years) must be accompanied by an adult

All boats and safety equipment are provided by the River Canoe Club.
Insurance forms and more details will be provided on booking. Please fill in the Paddle NSW single event membership form and bring to the event.