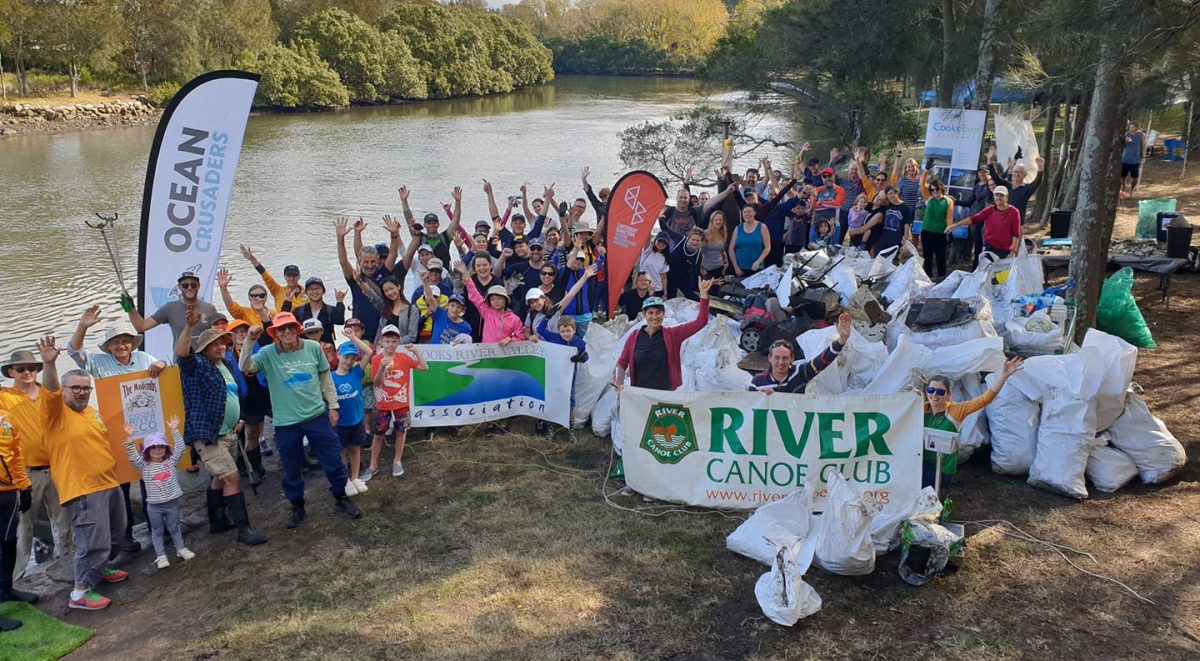 Come join the River Canoe Club in our annual Clean Up along the beautiful Cooks River!
Over 3 tonnes of waste was removed from the Cooks River environs at our 2019 event, and in February 2020 clean-up efforts resulted in 13.8 tonnes.
This year we're moving upstream to the new boat launching facility at Ewen Park.
You can join us for the day on land or water to take part in removing litter from the Cooks River and surrounding banks.
Book your space to attend for a land-based clean-up (it's free!), and we'll provide you with a litter picker, rubbish bag, orientation and map.
Bring your own Kayak, SUP or Canoe and help us clean up in the waterway.
Or grab a friend and rent a one of our canoe fleet through Eventbrite to join the clean-up on the river! Canoe hire is $16 for a 90 minute session, and includes insurance plus use of Canoe Club paddling + safety equipment.
Due to COVID restrictions, attendee numbers for this year are somewhat limited, so make sure you register your visit through Eventbrite—however you intend to join in—to avoid disappointment.
3 time slots are available throughout the day: 8:30, 10:30, and 12:30.
This event accompanies intensive cleaning of the Cooker River by our friends at Ocean Crusaders, who will be removing rubbish from the waterway in the week leading up to this event. Read more about our projects to remove litter from the cooks and catchment @ rivercanoeclub.org.au/sustainability.