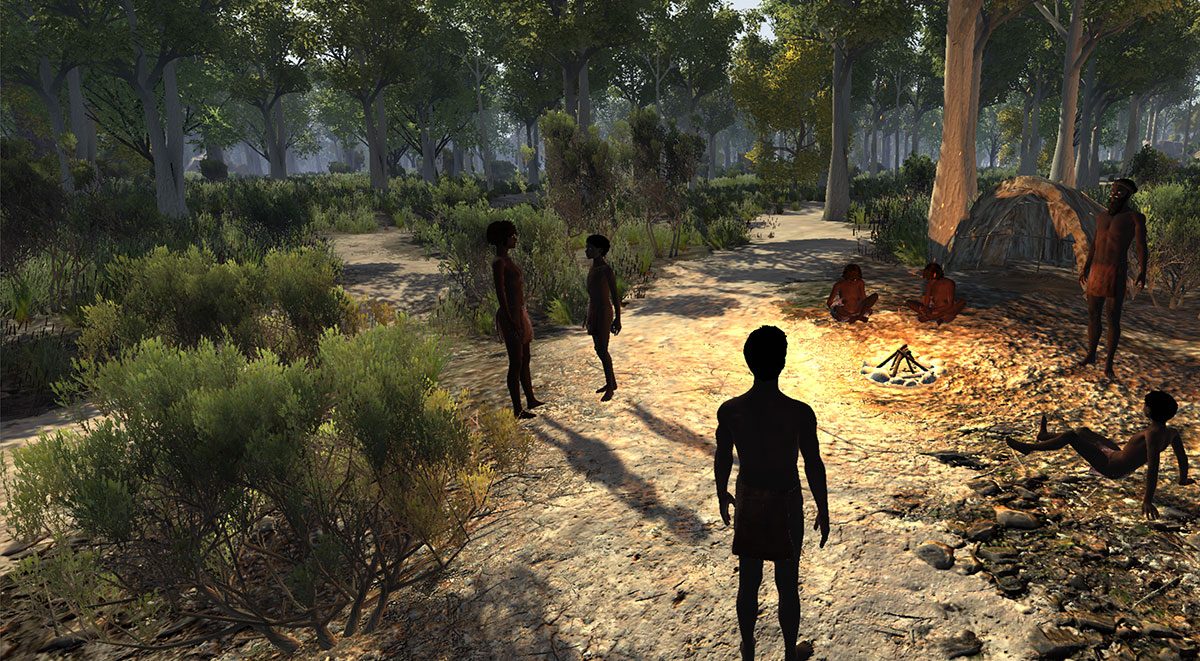 How did Aboriginal people live in the Cooks River Catchment?
This project uses historical records to share traditional ecological knowledge of the Cooks River catchment and uses computer simulation to create a virtual Cooks River prior to European settlement.
Users are able to travel back in time to explore a virtual Cooks River catchment while completing a set of cultural tasks. As they progress, they learn about plants and animals, traditional practices such as constructing a gunya, building a canoe and making a fire and hearing the traditional Dreamtime stories associated with the land, the animals and the people.
This resource was launched and showcased at the Cooks River Culture and Country event on 16 June, 2017. The project was developed by Brett Leavy from Virtual Songlines. Virtual Songlines is a software application for the design and development of interactive role playing cultural heritage projects.
This project was supported through funding from the Australian Government.