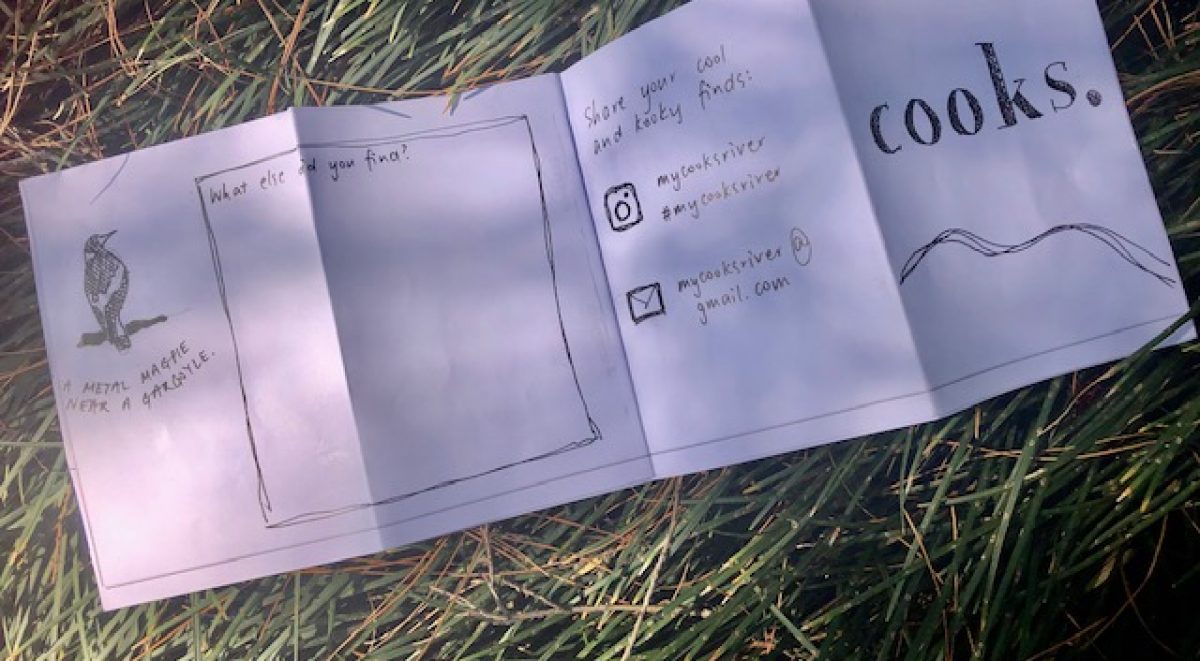 *This event has been postponed in response to COVID-19 health precautions*
Meet us at Gough Whitlam Park for a scavenger hunt! One that tunes your eyes and ears to the cool and kooky quirks of the river.
Drop in anytime between 10am and 4pm to pick up a zine with clues and complete the scavenger hunt at your own pace. Join us at 3:30pm for a celebration/ceremony where you can share your finds.
Download the Echoes app on your smart phone to access a map of the hunt as well as a soundscape to accompany you while you explore the landscape.
Download Instagram to share your finds digitally and enter a competition for 'quirkiest find' using the #mycooksriver hashtag.