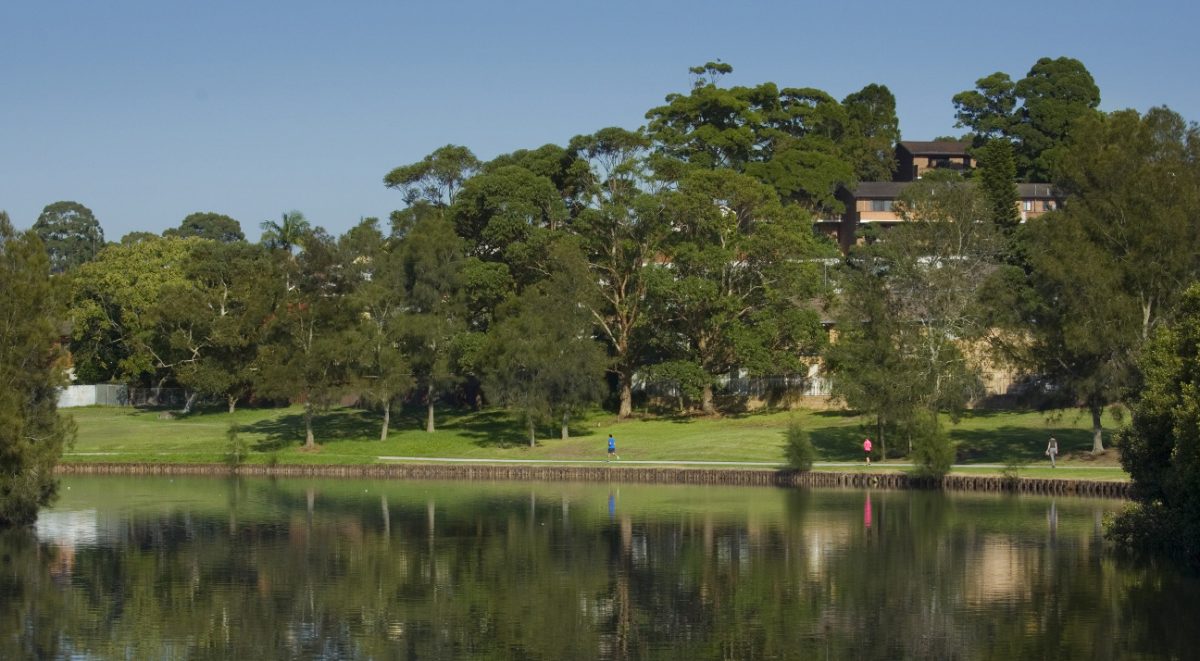 The Cooks River is a 23 kilometre long urban waterway. The River starts at Graf Park, Yagoona and travels north-west through to Chullora. The River then turns south-west before flowing into Botany Bay at Kyeemagh, next to Kingsford Smith airport.
As the River makes its way from Graf Park to Kyeemagh, it is joined by Greenacre Creek, Cox Creek, Cup and Saucer Creek, Wolli Creek, Bardwell Creek, Alexandria Canal (Sheas Creek) and Muddy Creek.
The Cooks River catchment is highly urbanised and serves as part of a stormwater system for the 100 square kilometres of watershed. From south Strathfield to Canterbury, the River is a concrete channel and many of its tributaries have also been converted to concrete or brick-lined channels. The shared path and parks along the river are used for recreational activities, and the tidal sections support significant areas of mangroves, salt marsh and bird, and fish life. Wolli Creek flows through important remnant bushland, providing the most significant contiguous wild space in the region.
Aboriginal Connections
Aboriginal people have lived along the Cooks River for more than a thousand generations and this rich cultural heritage is evident in locations along the river, such as the midden at Kendrick Park. In recent decades, Aboriginal people from around the country have made the Cooks River their home, and developed a strong sense of custodianship for Aboriginal heritage and the environment. The Cooks River continues to be a place of importance to Aboriginal people today and in the future.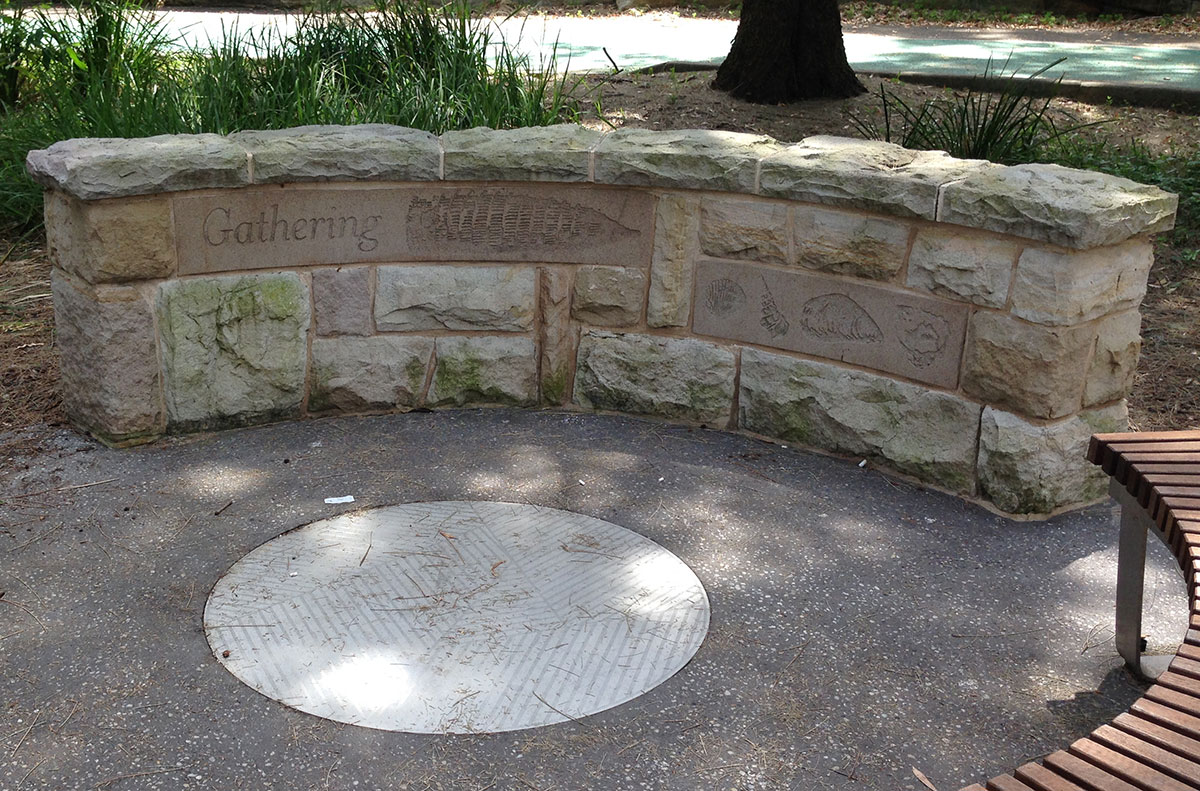 Part of the Aboriginal Interpretation Project at Kendrick Park
Path & Cycleway
Come and walk or cycle along the historic Cooks River. The Cooks River cycleway runs from Ryde to Botany Bay and is 23km long, although it can be enjoyed in shorter sections.
Why Is The Cooks River So Degraded?
Almost since the beginning of European settlement, the Cooks River has suffered extreme degradation. Early on the catchment was stripped of natural vegetation and since then sewage, industrial and domestic waste, stormwater pollution and rubbish dumping have caused a severe decline in water quality. Dredging and artificial channel modifications have also severely impacted on the natural landscape of the river.
Industrial pollution is no longer allowed to be be pumped into the River, however sewage overflows, rubbish and stormwater runoff continue to severly pollute the River. Further urbanisation compounded by complexities such as catchment size, population dynamics and outmoded stormwater infrastructure continue to frustrate  advances in catchment and stormwater management that would greatly improve the environmental and recreational qualities of the River.
Learn more about how we can all help improve the health of the Cooks River.