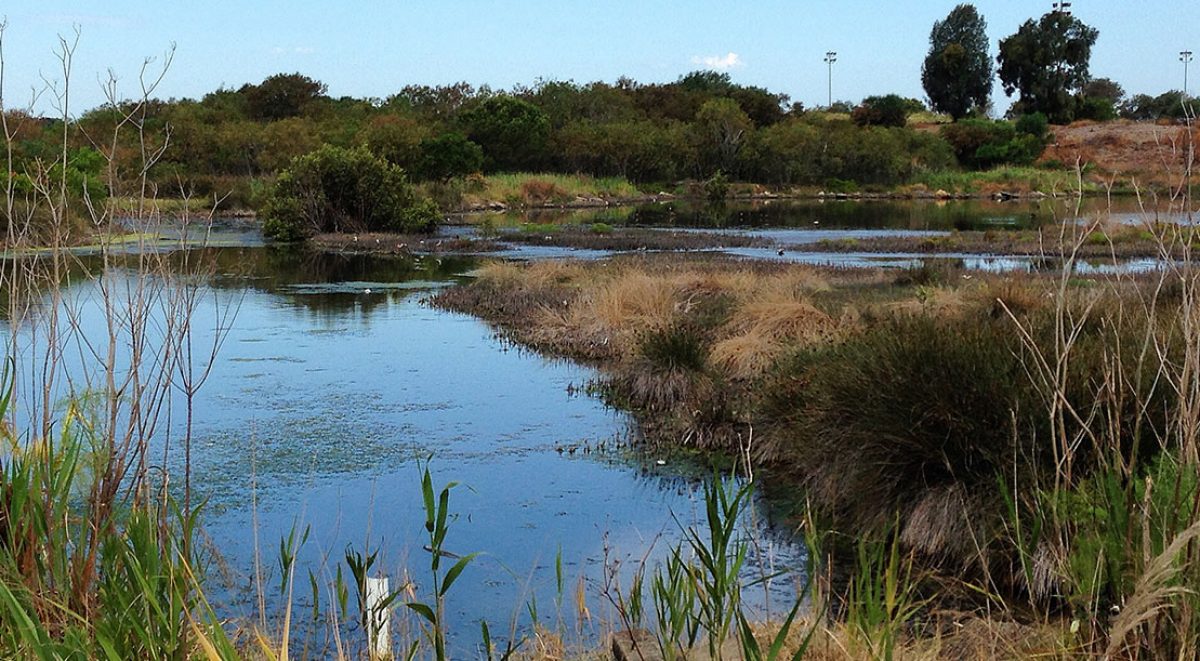 Restoring Landing Lights Wetland
As part of the Cooks River Alliance On-ground Works Program, the Alliance provides funding and assistance to Rockdale Council to deliver wetland restoration at Landing Lights, including mangroves and weed removal. The program aims to increase habitat for migratory, threatened bird species and support State listed endangered ecological communities at the Landing Lights Cooks River saline wetland.
Highlights of the program include:
Significant restoration including the removal of mangroves
Planted new local native species to replace removed species
Increased community engagement in environmental initiatives
Developed a community bird watching and monitoring group
For more information, view the case study in the Alliance Annual Report 2015-2016 (available for download in the Related Documents to the right) or visit the Rockdale City Council website.