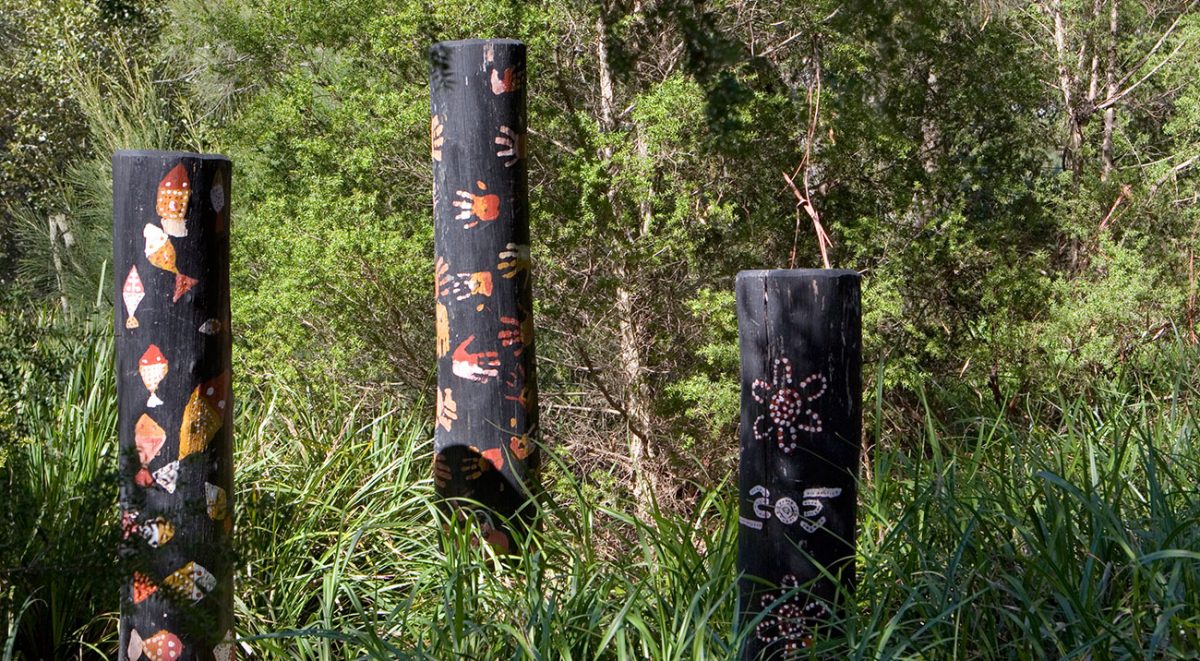 Aboriginal people have lived along the Cooks River for more than a thousand generations and this rich cultural heritage is evident in locations along the river. The Wanngal, Cadigal and Gameygal people, together with Aboriginal people from around the country, have made the Cooks River their home, and developed a strong sense of custodianship for Aboriginal heritage and the environment. The Cooks River continues to be a place of importance to Aboriginal people today and in the future.
To acknowledge, celebrate and share these associations, the Cooks River Alliance are working on a number of projects.
Cooks River Catchment Aboriginal History Project
There is a long history of Aboriginal associations with the Cooks River catchment found from the archaeological past, and oral and documentary history from more recent times. This project compiles and reviews previous research and records to create a comprehensive narrative of the Aboriginal history of the Cooks River catchment, including oral histories and a database of sources.
Traditional Ecological Knowledge Project
How did Aboriginal people live in the Cooks River Catchment? This project uses historical records to share traditional ecological knowledge of the Cooks River catchment and uses computer simulation to create a virtual Cooks River prior to European settlement.
The interactive simulation allows users to adopt an Aboriginal avatar and explore the landscape of the Cooks River catchment while completing a set of tasks. As they progress, they learn about plants and animals, traditional practices such as building a canoe or making a fire, and hear traditional Dreamtime stories.
Culture and Country Events
Celebration events are planned in June that recognise the ongoing associations of Aboriginal people with the Cooks River catchment.
To learn more about these projects and events, sign up to our Newsletter.