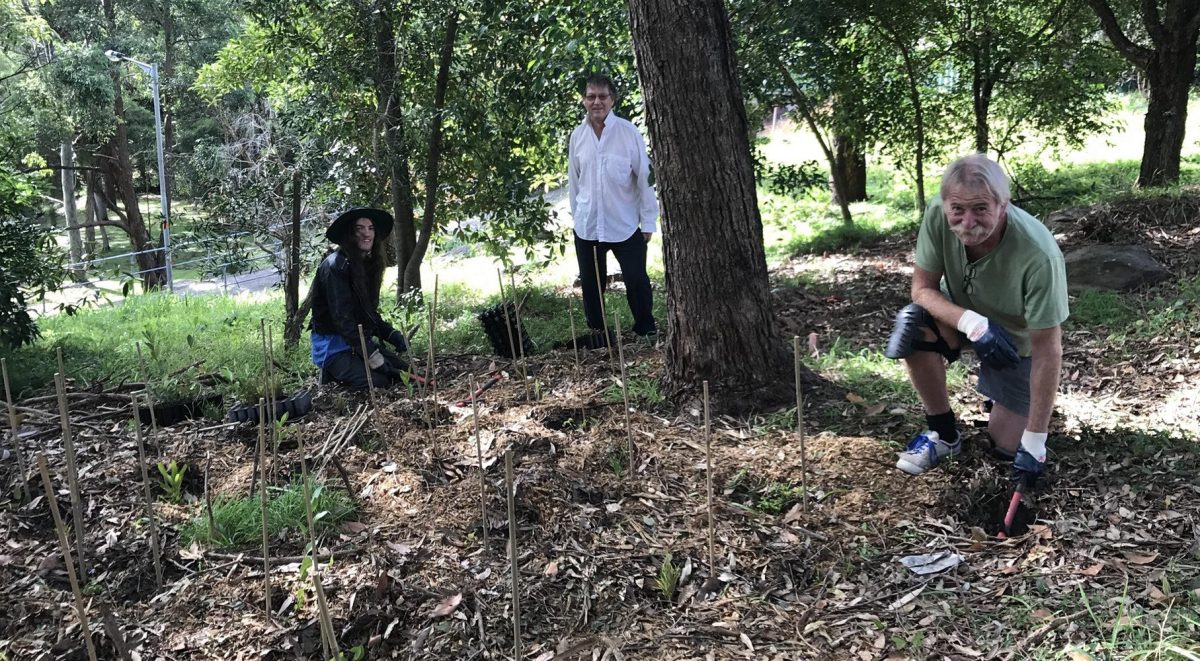 Lambert Road Reserve is a pocket of natural bushland in the heart of Bardwell Park that needs your help as invasive weeds have severely degraded the area. Bushcare is free to join.
As a bushcare volunteer you'll:
• Learn how to tell the difference between weeds and native plants
• Plant trees and other native plants
• Learn about local wildlife and environmental issues
• Get to know and love your own patch of bushland and see it improve over time and
• Meet like-minded people
The group meets from 9am to 12 noon on the first Saturday of the month at Lambert Road Reserve (entrance is next to 75 Darley Road, Bardwell Park). Wear your gardening clothes and bring a bottle of water and a hat. Morning tea and all tools and training are provided.
Bushcare volunteers play a crucial role in the protection and enhancement of bushland in the Bayside the area.
For more information about the Bayside Bushcare program call Council's Natural Resources Management Officer on 9562 1703 or email bushcare@bayside.nsw.gov.au