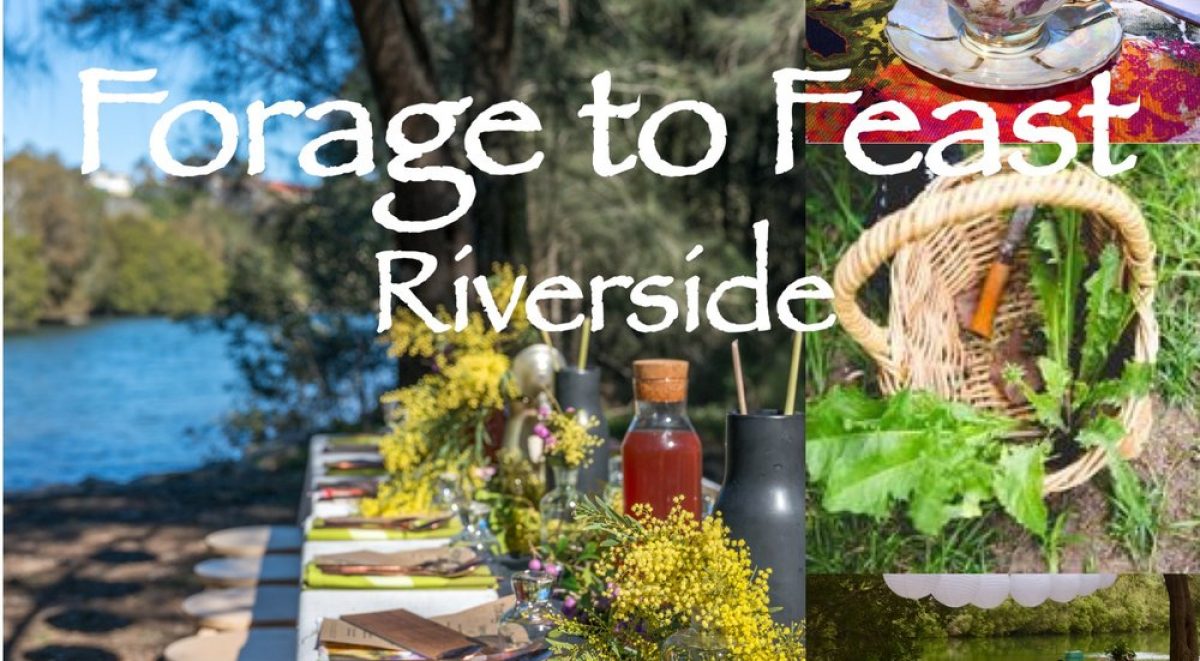 -THIS EVENT IS NOW BOOKED OUT-
An edible adventure that sees a collaboration between renowned forager and environmental educator Diego Bonetto and stylist, designer, foodie and weed convert Marnee Fox.
This is a paid ticketed event brought to you by Diego Bonetto and Marnee Fox.
Building on Diego's much-loved weed foraging workshops, the pair are bringing the food found on the foraging tour to the table.
The day begins with a wander along Cooks River highlighting the abundance of native and non native edibles to be found underfoot. We discover local stories of plant resilience woven with cultural trivia, migrant perspectives and native wisdom.
In high spirits and with curiosity you will then make your way to the long table beneath the poplar trees for a magical experience of style and deliciousness.
Through this experience, you will not only learn how to identify the food growing in your own backyard, Marnee will teach you how to use these edible plants in delicious recipes and create a magazine-worthy presentation that will wow your guests at your next dinner party.
Included in this exciting 3,5-hour edible adventure you will:
•       Learn to positively identify up to 15 common edible plants found in the local area
•       How they have been used for food, craft and natural remedies
•       Hear the old quirky and fun stories from all over the world
•       Free copy of Diego's Foragers Guide, which will help you identify these plants in your own backyard
•       A light degustation at our beautifully styled long table of delicious foods utilising some of the plants found on your walk
•       Learn how you can recreate these recipes and style a dinner party for yourself
•       Receive  PDFs of all the recipes with added notes emailed straight to your inbox
Marnee will also share her insights into where to source items to style your table and how to utilize foraged plants to create the perfect dinner party setting with up-cycled finds and creative table decor.
This is a leave-no-trace event fostering respect and appreciation for what nature offers us.
Cost:  $125 per person
Location: Meet at Tempe Station Carpark,
Off Richardson Crescent, Tempe.
This event caters to a limited number of guests so the best experience is assured.
Menu details will be finalised closer to the event due to the nature of wild food reliability.
Please note this event is a vegetarian feast and that some items on the menu do contain eggs, dairy and nuts. On request, vegan or gluten free options are offered when a minimum of one week's notice is given. They do not have the capacity to cater for complex dietary needs. Please send queries to info@diegobonetto.com
See website for more information: https://www.diegobonetto.com/shop/forage-to-feast-march10