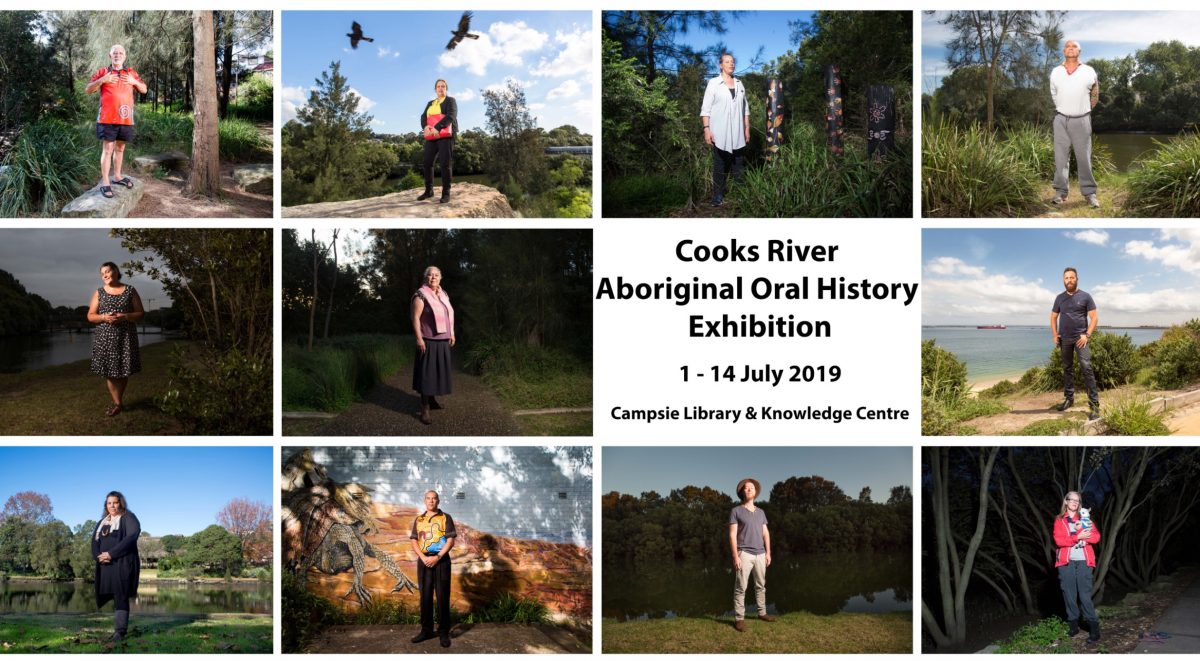 WARNING: Aboriginal and Torres Strait Islander viewers are warned that the exhibition contains images and voices of deceased persons.
We respectfully acknowledge the Traditional Custodians of the Cooks River catchment, together with other Aboriginal people who have made it their home.
This stunning exhibition by Asher Milgate pairs natural soundscapes of the Cooks River with photographic portraits and oral histories of Aboriginal people with a lived experience and connection to the river.
The exhibition is a commissioned work funded by the Australian Government through the Cooks River​ Alliance. The project grew out of the Alliance's desire to know more about the Aboriginal use of the catchment from ancient times to the present day.
This exhibition is proudly brought to you in partnership with City of Canterbury Bankstown as part of council's 2019 NAIDOC Week Celebrations.
The exhibition can be visited during library opening hours:
Monday to Friday 10am – 8pm
Saturday 9.30am – 4pm
Sunday 2pm – 5pm