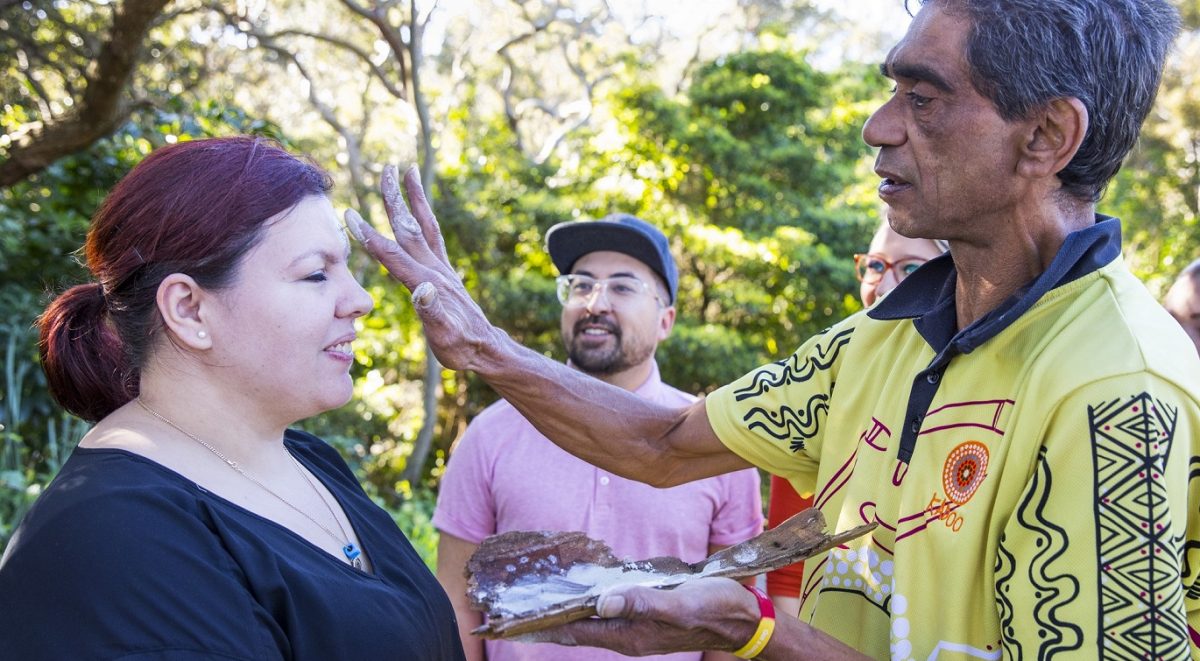 Come walk in the footsteps of Tim Ella, a traditional man of the Yuin Nation, for a truly authentic Aboriginal cultural tour in Kamay (Botany Bay), at the mouth of the Cooks River.
The famous Indigenous Rugby family, The Ella's, were once known to the Indigenous people of La Perouse by a different name – Mullet. Tim Ella's father was a mullet fisherman and he and his kin would feed the whole community during the mullet season. It was a time of plenty and still to this day it is looked upon fondly by the Elders of the area. After 50 years it has returned – mullet fishing in the bay was reinstated by the Government and once again Tim and his cousins fish the mullet and feed the community, just like the heady days of old.
Learn about the totem of Sydney, Guriwal (whale), the native birds, animals & sea life that populate this waterways and the bounty they shared during the mullets return to the bay. Be involved in a traditional ochre ceremony and sample bush tucker that grows wild about the Bay's shoreline.
Where: Kyeemagh Beach. Meet at the first carpark on your left off General Holmes Drive.
When: Sunday March 24th 10.30am – 12.30pm
Everyone who joins this walk will receive a free copy of the book 'Aboriginal history along the Cooks River'.